★ The latest edition of TV Guide has a Fall TV Preview special for the returning shows. The article about Grey's Anatomy has quotes from Ellen Pompeo and Shonda Rhimes about Derek Shepherd's death and a preview of what's to come in season 12 with a brief mention of Alex. Click on the pic for the album.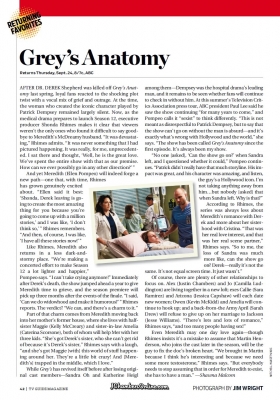 ★ The October edition of Essence magazine is out and it has a feature on Shonda Rhimes and the 3 shows she currently has on TV (Grey's Anatomy, Scandal, How To Get Away With Murder) with interviews and photos of some of the actors. I only added to the gallery a scan of the 'Shondaland' photo (it's the same as the one that came out in Entertainment Weekly).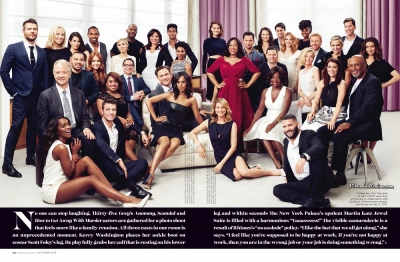 Below is a video I uploaded from Essence with BTS footage from the Shondaland photo shoot and interviews with Shonda Rhimes, Viola Davis and Kerry Washington.