This is a very late update… I know. It kept being delayed due to the Grey's Anatomy mid-season finale, having to spend time looking around and life. But here it is, finally.
There were several pics posted on social media of Justin at the Disabled Veterans Business Alliance's (DVBA) Salute to Veterans Day Breakfast on November 13. I usually embed the pics on the update but it would take me way too long and would make this update huge. So, I decided to put all the fan pics into the album with the professional pics I came across from the event and just post links to the fans' pics.
Below is the link to the album and here are the sources: 1, 2, 3, 4, 5, 6, 7
Salute to Veterans Day Breakfast – November 13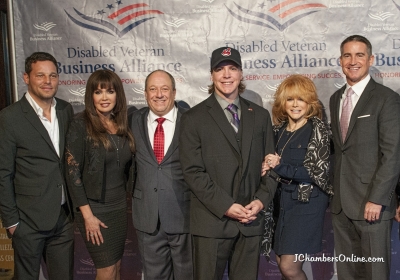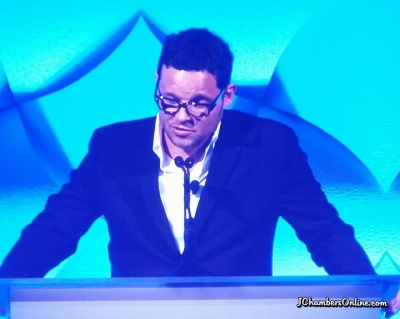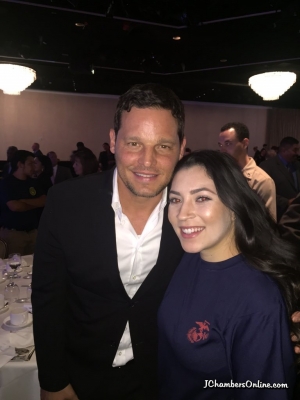 As we can see, Justin was onstage and spoke at the event. He presented the Charles Durning Award to his friend, the legendary Ann-Margret, who was honored for her work in support of veterans. An attendee posted on Facebook about Justin:
Star actor Justin Chambers (Dr. Karev on Grey's Anatomy) narrating a powerful video tribute honoring our veterans of the Viet Nam war. He was excellent and so was the video … not a dry eye in the house. Justin is a big supporter of our military and particularly of our veterans.

This collage was posted on Justin's Twitter and features pics from the Salute to Veterans Day Breakfast. James Pickens, Jr., Jessica Capshaw and Debbie Allen were also in attendance from Justin's Grey's family.
#TBT w/ my buddy @therealjpickjr presenting an award to the legendary Ann-Margret 4 her work w/our military heroes! pic.twitter.com/dzDOp2Qpri

— Justin Chambers (@7JustinChambers) November 19, 2015

Finally, a fan posted this short video with Justin at the event.
@7JustinChambers what a pleasure ??????????????????? pic.twitter.com/nqUz09trSa

— Miss Honey (@raelynnginette_) November 13, 2015