Justin dropped by OstrichLand in Solvang, CA with his family on Friday. The farm posted this pic (bigger version at our gallery) of Justin along with a thank you that said:
Thank you Justin Chambers for visiting our farm on this rainy day! #greysanatomy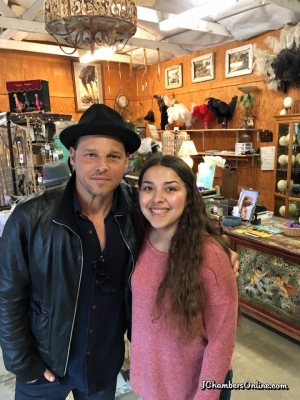 Also, this pic of Jackson feeding on ostrich was uploaded to Justin's Instagram account.