★ Quick reminder that Grey's Anatomy is back tonight! It's a special TGIT crossover episode with the upcoming spinoff called Station 19. A sneak peek can be watched HERE, and then tune in to ABC at 8/7c for episode 14.13 titled "You Really Got a Hold on Me".

★ Yesterday, in the previous update when I said Caterina Scorsone delivered, she really did. She posted another photo with Justin as an Instagram story and said they are 'Peds and Neuro's Magic duo'.
Check out the full-sized photo and the rest of the season 14 BTS photos at the link below.
Grey's Anatomy > Season 14 > Behind-the-scenes / On set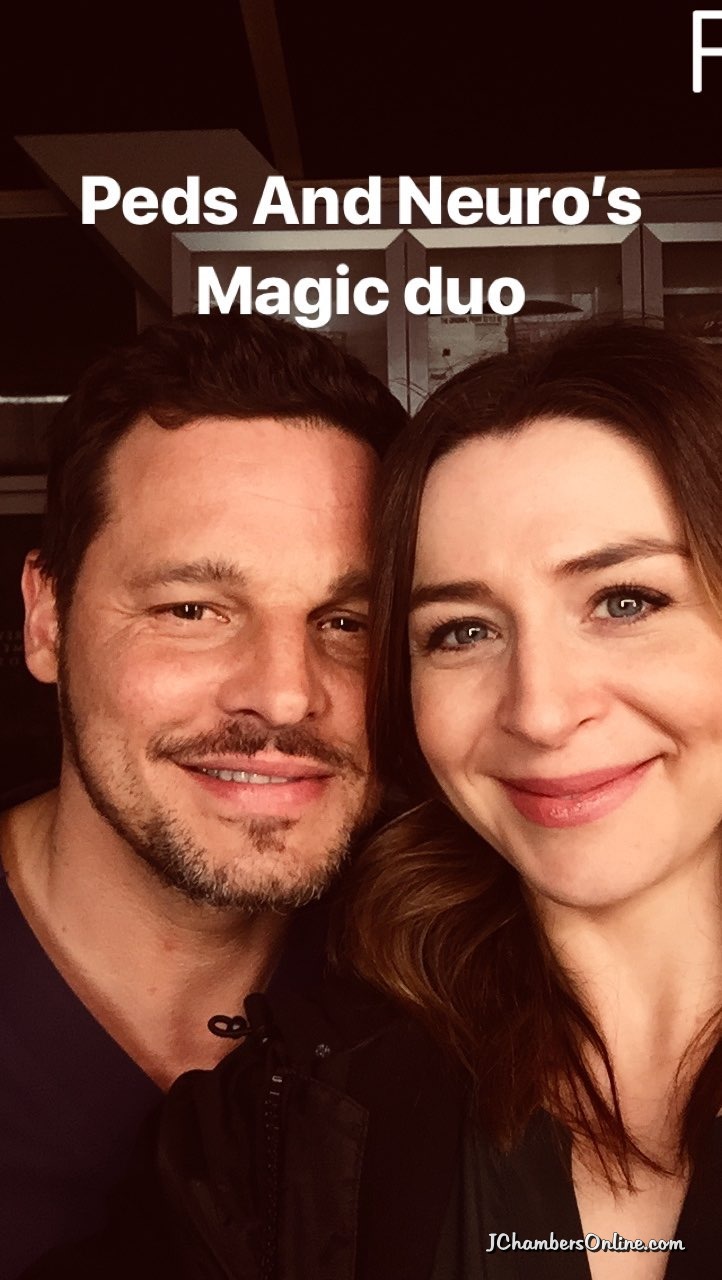 ★ Grey's creator and executive producer, Shonda Rhimes, posted this throwback framed and signed photo from the first photo shoot they did which was by photographer Art Streiber in 2005 for Life magazine.
A high quality photo from the shoot can be seen at the photo archive in the Art Streiber album, and the magazine covers and scan of the feature can be seen in the Life – September 9, 2005 album.