★ I had previously posted about Justin participating in Kiki Shepard's 15th Annual Celebrity Bowling Challenge (Sept. 29), and now I've added a couple of group photos of the participants to the archive. The album link is below.
Kiki Shephard's 15th Annual Celebrity Bowling Challenge – September 29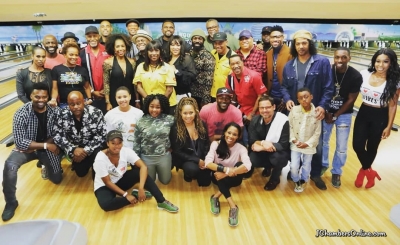 ★ Last Saturday (Oct. 6), Justin was in San Diego for his daughter Eva's gig with her band, Pinky Pinky. He made a post on Instagram about how surreal it was for him that the band was opening for The B-52s, which is a band he used to listen to when he was his daughter's age.
Check out his pic with Eva (far left) and her bandmates, and swipe (or click) for video of Pinky Pinky performing and a couple more pics.